Nothing beats a bucket of popcorn to kick off the festivities. Whether it's a relaxing movie night with the family or a backyard party with friends, adding popcorn to the party mix is always a welcome cheer. While most people will gravitate toward a sweet, savory, or spicy option when asked how they like their popcorn, it's never too late to stand out from the crowd with a cool popcorn recipe you've never tried before.
20+ of Your Favorite Popcorn Recipes
Popcorn is the type of snack that never goes out of style, especially since it goes well with any crowd, is enjoyable for children, and is so simple to make. There are so many variations you could spin up on the classic popcorn recipe. So why not try something new?
Homemade Popcorn from Scratch
Homemade popcorn beats store-bought popcorn every day, any time. It's healthy, cheaper, and, like a blank canvas, you're free to prepare it however you'd like. But how do you make regular, tasty popcorn to begin with?
There are clever tips and tricks for ensuring that you achieve a full bowl of tender, fluffy popcorn with very few un-popped kernels and almost no burnt ones. To learn how to make the perfect popcorn, check out our Homemade Popcorn from Scratch recipe for a surprisingly easy way to make the perfect popcorn using only three ingredients.
Caramel Popcorn
How do you make the perfect caramel popcorn on the stove? Even though caramel popcorn is somewhat of a staple in the world of popcorn, it's not always easy to make it exactly the way you'd like. Perhaps you prefer a full coating? Or you may just want a lighter version.
Or maybe you'd like to use store-bought caramel candies rather than make the caramel sauce from scratch. Well, this Caramel Popcorn recipe guides you through all you need to make the perfect caramel popcorn, as well as how to avoid soggy or grainy caramel popcorn.
Chocolate Popcorn
Chocolate popcorn is another staple in the world of popcorn, but, even so, it's not always as straightforward to make the perfect chocolate popcorn. Before you get started, it's good to know which type of chocolate popcorn you prefer.
Is it the quick drizzle version with a dusting of cocoa powder or the full-blown dessert candy-coated version? Once you do, this Chocolate Popcorn recipe will help guide you through to the finish line.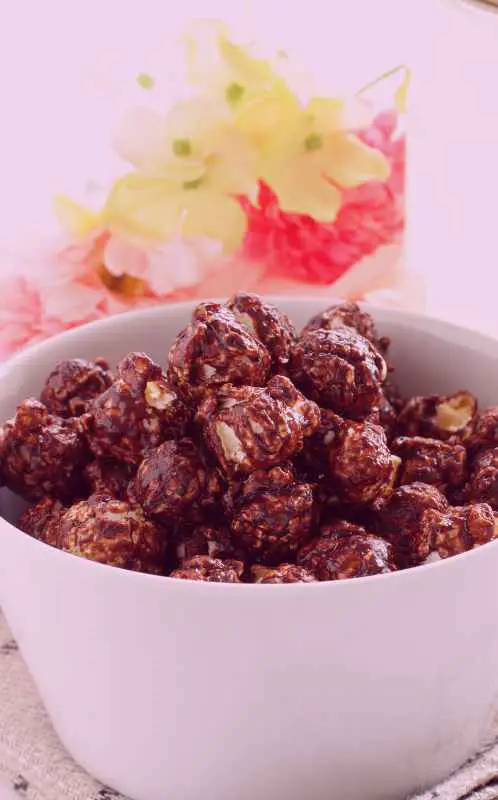 READ NEXT: 80 Popcorn Topping Ideas
Greek-Spiced Popcorn
There's no hard and fast rule that says popcorn is only good when loaded with butter and caramel. If you'd like to enjoy delicious popcorn while on a diet, you can always put your own spin on regular popcorn to achieve a healthy snack with this Greek-Spiced Popcorn recipe. Above all, this recipe is ideal for combining a delicious repertoire of healthy spices sure to awaken your taste buds
Margarita Popcorn
What is a margarita but a snack? Margarita popcorn. Make your favorite sweet drink into a movie night snack with this Margarita Popcorn recipe. Who knew you could put margarita mix in your popcorn? It's so simple to make; just melt everything in a pan, except the popcorn and tortilla chips, and you have yourself a party starter.
S'mores Popcorn
Picture this: fluffy popcorn, melted chocolate, crunchy graham crackers, and melty marshmallows. I mean, I want in on that party too. The end result for this S'mores Popcorn recipe looks so appealing and tastes just the same. This recipe is a surefire way to keep party guests talking long after you've closed shop.
Margarita Glazed Popcorn
If you enjoyed the Margarita Popcorn recipe, then you definitely need to try this Margarita Glazed Popcorn recipe. But wait, doesn't tequila burn? Well, this is just another "wait until you try it" scenario we're sure you'll enjoy. It's a pretty easy snack to make, and in a matter of minutes, you'll become the judge and jury on just how great it is.
Spicy Chocolate Popcorn
Chocolate popcorn can also be sweet, salty, and spicy; all you need to do is combine the right ingredients to get the best trifecta of snack perfection. Fortunately, with this Spicy Chocolate Popcorn recipe, the balance between sweetness and spicy popcorn is always within reach. While the recipe features cayenne and cumin spices, you're always welcome to try out your preferred spices if you'd like an even spicier snack.
Frito Pie Baked Popcorn
Frito pie combines two of my favorite munches: Frito corn chips and, of course, heaps and heaps of cheese. I mean, what more could you want? Oh, yes. Popcorn. Food Network's Frito Pie Baked Popcorn recipe is perfect for anyone who likes to color outside the lines. It's filling, it's fun, and it's a pretty cool way to kick off the festivities.
Peanut Butter Popcorn
Most people gravitate toward caramel popcorn. But you might also want to try this Peanut Butter Popcorn recipe that you prepare in pretty similar ways. Well, this time you do have the option to go creamy, crunchy, or take the peanut butter and jelly route that most party guests will appreciate.
Oreo Popcorn
Is there anything you can't do with Oreo these days? Well, I'll bet Oreo popcorn is about to become your new favorite thing to do with these crunchy comfort bites. To help you get the Oreo and popcorn dynamic duo right the first time, here's an Oreo Popcorn recipe that prepares Oreo and popcorn like a match made in heaven.
Dill Pickle Popcorn
If you enjoy a dill pickle chill on Sunday, feel free to try this recipe. This Dill Pickle Popcorn recipe is a fluffy, tangy snack that can only be described as a "wait until you try it" snack. And while it may not be in the shape of a pickle, the pickling spices coating the popcorn make it pretty difficult to tell the difference.
Buttered Popcorn Ice Cream
Movie buttered popcorn will always go down in history as an all-time favorite. But who says you can't enjoy ice cream flavors in popcorn form? Try out this buttered popcorn ice cream recipe for a sweet snack attack party. You can even take it a notch higher and add caramel sauce, peanut butter-chocolate halvah, walnuts, and even mini marshmallows into the mix.
Caramel Corn Bars
Still on the sweet-flavors front, caramel popcorn is just something that will never faze. But you can always raise the stakes by adding peanut butter, chocolate, and marshmallows to the mix. This Caramel Corn Bars recipe is great for a birthday party that will guarantee every kid jumps up and down with joy.
Pizza Popcorn
Pizza night is always a crowd favorite, but it's never too late to want to switch up the recipe. You could try this Pizza-flavored Popcorn recipe and watch the crowd go crazy. Plus, you don't need to restrict yourself to popcorn toppings. So feel free to add your favorites too, like pepperoni, olives, or even more heaps of cheese.
Skittles Popcorn
The candy Skittles are a great way to add color to your popcorn. No more boring white or yellow popcorn. Plus, if you have a sweet tooth, you can kill two birds with one stone with this Skittles Popcorn recipe.
Cinnamon Bun Popcorn
A distinct flavor you could always try is cinnamon with a twist. While not the traditional cinnamon bun, you can always replicate the same seasoning mixture with this Cinnamon Bun Popcorn recipe, coating the popcorn evenly and bringing out a similar sweet and woody flavor.
Ranch Popcorn
Who says you have to set apart ranch from popcorn? Why not toss them into the same mix and take movie night to another level? Try out this Ranch Popcorn recipe for a step-up snack on any occasion. You can even mix the homemade ranch seasoning with the pizza-flavored popcorn recipe and, straight up, kick the ball out of the park.
Vegan Popcorn
If you're a vegan, you can definitely enjoy a popcorn snack that's different from the usual recipes. Today, more companies, including Pop's Secret, Angie's Boom Chicka Pop, Orville Redenbacher, Newman's Own Popcorn, and Skinny Pop, offer plant-based popcorn kernels free of animal derivatives and dairy.
To give you a good head start, we've compiled vegan popcorn recipes that use homemade plant-based toppings, flavors, and ingredients for vegans to enjoy. So check out these Nutritional Yeast, Dorito-Inspired, and Mint Chocolate Chip recipes that guarantee tasty flavors to plant-based lifestyles.
Soybean Oil Popcorn
If you're wondering which type of oil is best for making popcorn, or none at all, we've got you covered. There are many types of oil you may like to use. Perhaps you'd like to have a neutral flavor to your popcorn with a higher smoke point. In that case, this Soybean Oil Popcorn recipe is the way to go and offers more than meets the eye.
Coconut Oil Popcorn
Alternatively, if you'd like to cut back on your calorie intake while still enjoying a clean, light hint of coconut flavor, feel free to check out this Coconut Oil Popcorn recipe. It pretty much tastes just as delicious as the regular butter recipe, except much healthier, making it a win-win situation.
Canola Oil Popcorn
Canola oil also offers a high smoke point. However, rather than a heavy, thick texture that leaves an oily taste in your mouth, this Canola Oil Popcorn recipe offers a smooth, light texture that tastes just like the popcorn from the movies.
Vegetable Oil Popcorn
Using the Vegetable Oil Popcorn recipe ensures the oil coats the pan very well, so the popcorn doesn't stick to it. It also has a high smoke point and a neutral taste. But remember, vegetable oil has a high-calorie count.
For some amazing popcorn mix-in ideas, read this next.
No Oil Popcorn
At this point, it's starting to get cloggy, even though there are way more types of oil you could use to make popcorn, like peanut, corn, sesame, sunflower, olive oil, and more. You may start to wonder if you can simply opt out of using any type of oil, altogether.
The answer is yes, absolutely! You can use butter, ghee, or even water instead of oil. While butter and ghee are preferable to avoid the popcorn sticking to the pan, you can use a silicone popcorn popper, a bag, or a microwavable bowl to make popcorn in a microwave without needing any oil.
To get started, here are some no-oil recipes you can check out:
How Else Can I Flavor My Popcorn?
Regular butter and salt have made enough rounds already. It's time to shake things up. If you simply want to know how else you can flavor your popcorn apart from the regular ways, we have some cool ideas you can try.
When making homemade popcorn, try out these fun and interesting topping ideas to achieve a unique taste that's different from what you're used to.
Chili pepper
Dried parsley
Curry powder
Taco seasoning
Pizza seasoning
Cayenne powder
Dill & seasoned salt
Spanish smoked paprika
Lemon zest & black pepper
Garlic powder or garlic salt
Nutritional yeast (in place of cheese)
Melted butter-flavored coconut oil
Grated Parmesan cheese & dried Italian herbs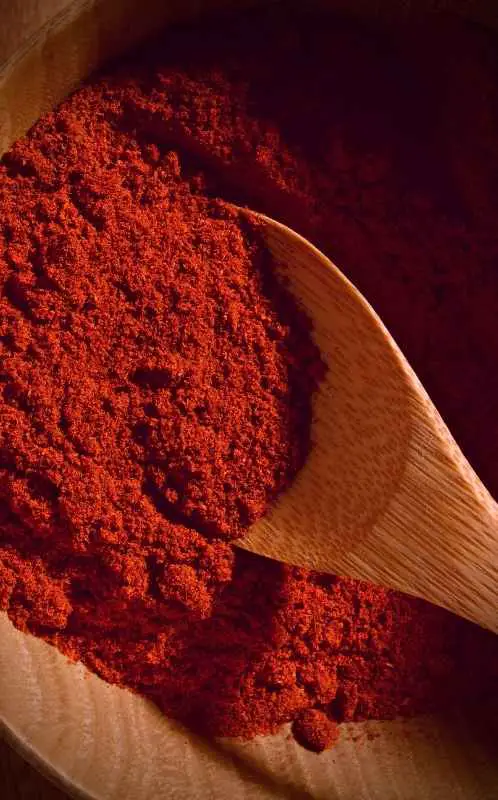 This is by no means an exhaustive list. There are far more fun and interesting toppings you can add to your popcorn than we can barely list here. So, by all means, go ahead and explore.
Go Ahead, Try Something New
There are no hard and fast rules for making the perfect popcorn. Whether you like sweet, savory, or spicy popcorn, there are tons of ideas you could try. These 20+ of your favorite popcorn recipes should give you a good head start. But don't stop there. Keep experimenting and trying out different flavors. In just a few minutes, you can always try something new by popping some popcorn kernels and having loads of fun while at it.
Sources
https://www.simplyrecipes.com/
https://www.foodnetwork.com/
https://www.delish.com/
https://www.bonappetit.com/
https://pinchofyum.com/
https://www.howtomakepopcorn.com/
https://www.milkandhoneynutrition.com/recipes/coconut-oil-stovetop-popcorn/
https://www.simplyrecipes.com/recipes/perfect_popcorn/
https://forum-theatre.com/what-kind-of-oil-is-used-in-movie-theatre-popcorn/
https://perfectketo.com/canola-oil/
https://sallysbakingaddiction.com/grandmas-caramel-corn/
https://thecleaneatingcouple.com/dark-chocolate-coconut-covered-popcorn/
https://www.seriouseats.com/chocolate-popcorn-recipe
https://www.bakeryandsnacks.com/Article/2019/01/17/The-popcorn-of-all-ages-By-volume-America-s-most-popular-snack-video#%0A
https://www.momjunction.com/articles/popcorn-recipes-for-kids_00355037/